Korean Skincare - Etude House, The Face Shop & Petitfée
KOREAN SKINCARE | ETUDE HOUSE, THE FACE SHOP & PETITFÉE
KOREAN SKINCARE | ETUDE HOUSE, THE FACE SHOP & PETITFÉE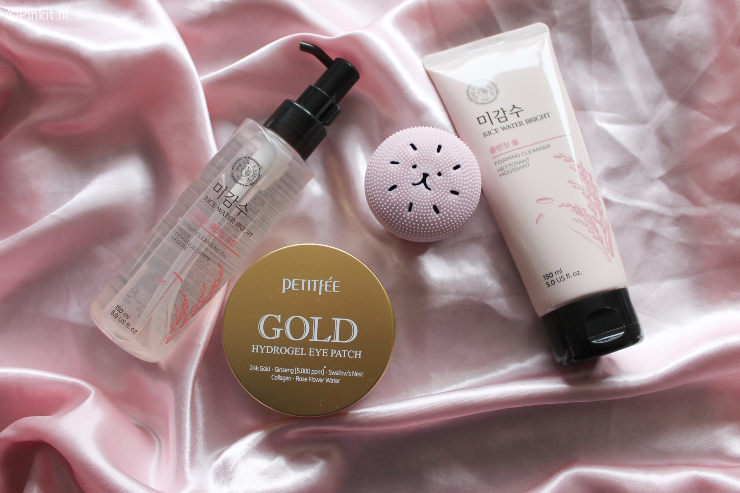 Zoals sommige lezeressen vast wel weten, ben ik dol op Koreaanse huidverzorging, inmiddels staan er ook al diverse reviews online. En dit keer heb ik meerdere producten getest van merken, waar ik zelf nog niet zo heel bekend mee was: Etude House, The Face Shop & Petitfée.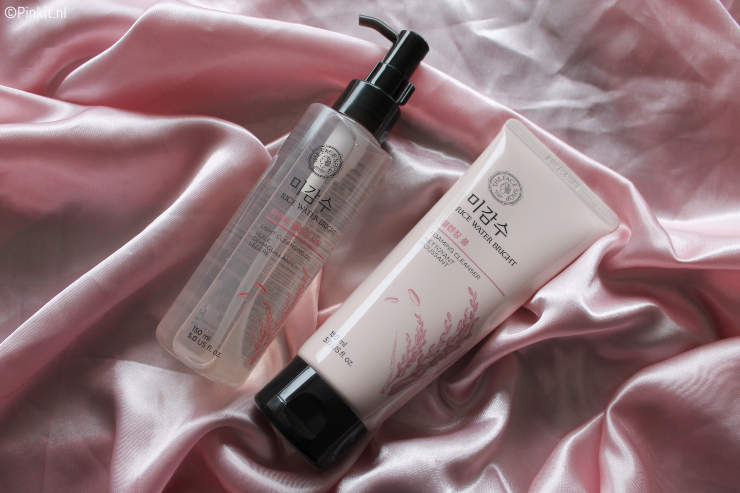 The Face Shop Natural Rice Water Light Cleansing Oil €12,95 (inhoud 150ml)
De eerste stap van mijn Double Cleanse-routine is het gebruiken van een olie, daar heb ik de Natural Rice Water Light Cleansing Oil van The Face Shop voor gebruikt. Je hebt ongeveer twee á drie pompjes nodig en deze olie zorgt er eigenlijk voor, dat je make-up van het gezicht "smelt". Dit product werkt goed voor mijn droge/gevoelige huid en bevat een subtiele zachte geur.
The Face Shop Rice Water Bright Cleansing Foam €9,99 (inhoud 150ml)
Uit dezelfde lijn heb ik ook een cleansing foam ontvangen, deze reiniger gebruik ik als tweede stap (of als eerste stap op dagen dat ik verder geen make-up heb gebruikt). Het liefst in combinatie met het volgende product wat ik zo laat zien. Je masseert de cleansing foam over je gezicht en daarna spoel je het af met lauwwarm water, je gezicht voelt schoon en zacht aan. Ik heb vaak bij een reinigende schuim dat mijn gezicht toch wat droger aanvoelt, maar daar heb ik bij deze variant gelukkig geen last van.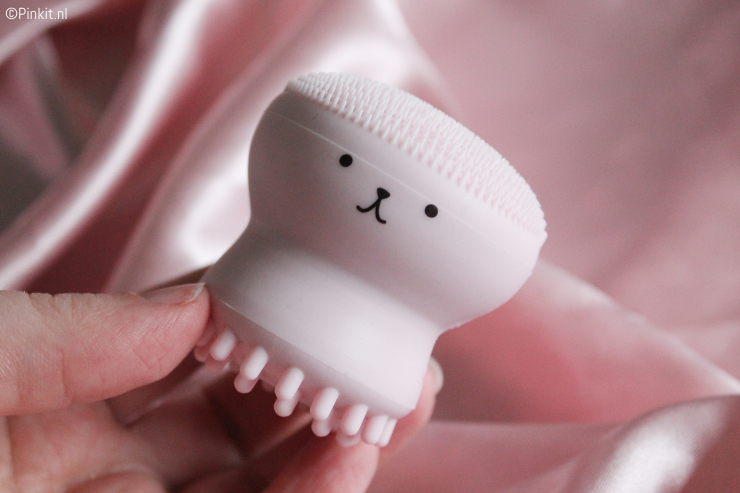 Etude House Exfoliating Jellyfish Silicon Brush €7,50
Koreaanse huidverzorging staat er om bekend, dat het uiterlijk enorm schattig is. En dat spat bij deze Jellyfish er natuurlijk wel vanaf. Het merk Etude House heb ik een paar jaar geleden voor het eerst ontdekt en koop ik nog steeds regelmatig producten van. Deze Exfoliating Jellyfish gebruik je in combinatie met je favoriete reiniger (zoals bijvoorbeeld de Cleansing Foam van The Face Shop). Je maakt de Jellyfish nat onder de kraan en je favoriete reiniger breng je aan op het zwarte sponsje, daarna ga je met cirkelvormige bewegingen over je huid. Deze tool lijkt een beetje op de duurdere silicone tools waar je snel €60-€150 voor betaal, het resultaat is nagenoeg hetzelfde alleen dan een stuk goedkoper 😉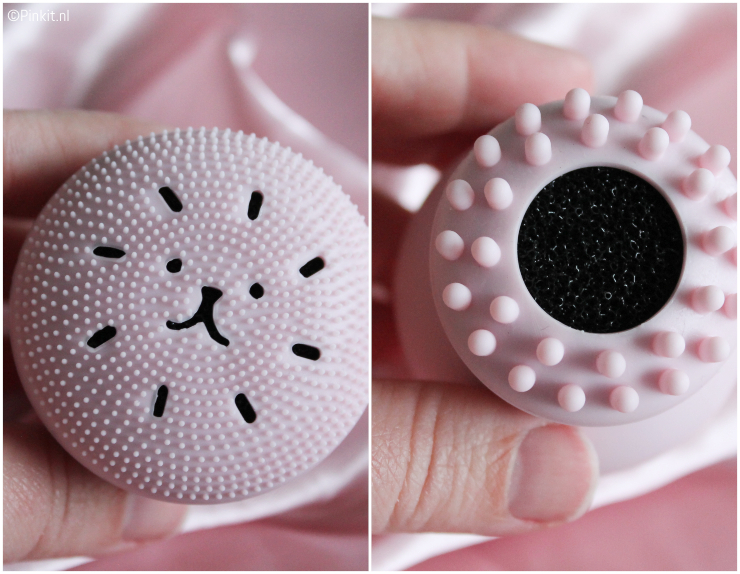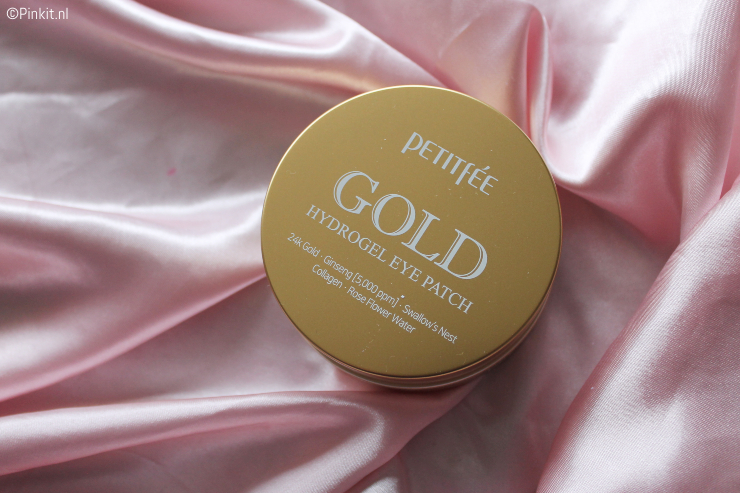 Petitfée Gold Hydrogel Eye Patch €19,99 (inhoud 60 patches)
Als ik uit dit artikel één favoriet moet kiezen, dan zijn het de Gold Hydrogel Eye Patches van Petitfée. Kan de huid onder je ogen ook wel wat extra verzorging gebruiken? Heb je een nacht doorgehaald en last van donkere kringen en/of wallen? Ik gebruik dan eigenlijk altijd eye patches en deze van Petitfée had ik al een tijdje op het oog 😉 Het fijne aan deze patches is dat ze blijven "kleven" aan je huid. Je kan dus ondertussen nog andere dingen doen, zonder bang te zijn dat ze van je gezicht afglijden. Na ongeveer 20 minuten verwijder je de eye patches en heeft de huid onder je ogen even een flinke hydratatie boost gekregen.

Deze variant bevat o.a. een hoge dosis collageen, 24K gold extract (geen idee wat ik hier van moet merken, maar het klinkt marketing technisch gezien natuurlijk wel gaaf) & Aloë Vera.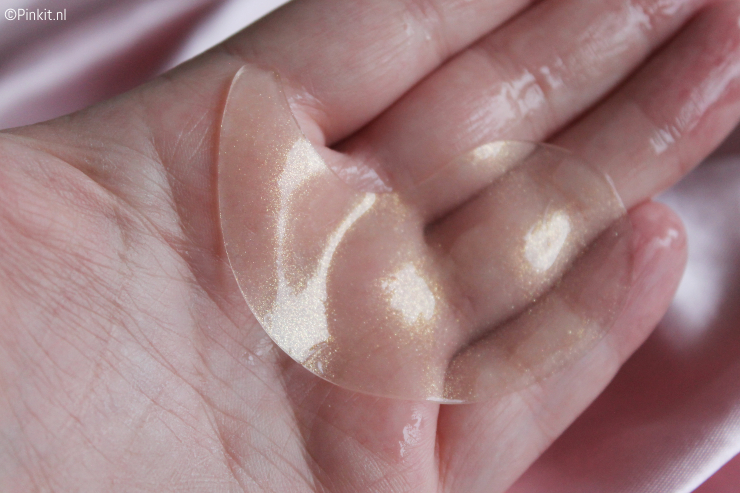 Ik vind het oprecht heel leuk om weer vier "nieuwe" producten aan mijn Koreaanse huidverzorging collectie toe te voegen. Mochten jullie nog andere aanraders hebben, laat die dan zeker even achter in een reactie.
Bianca

www.pinkit.nl