Korean Skincare -The Face Shop Rice Water Bright Cleansing Oil
Hey lovelies! 
Freshman year of college has been a lot of work so my activity on the blog has been close to none but spring break is on its way and I'm so ready! Anyhow, today I will be reviewing the famous Rice Water Bright Cleansing Oil! So let's get into it!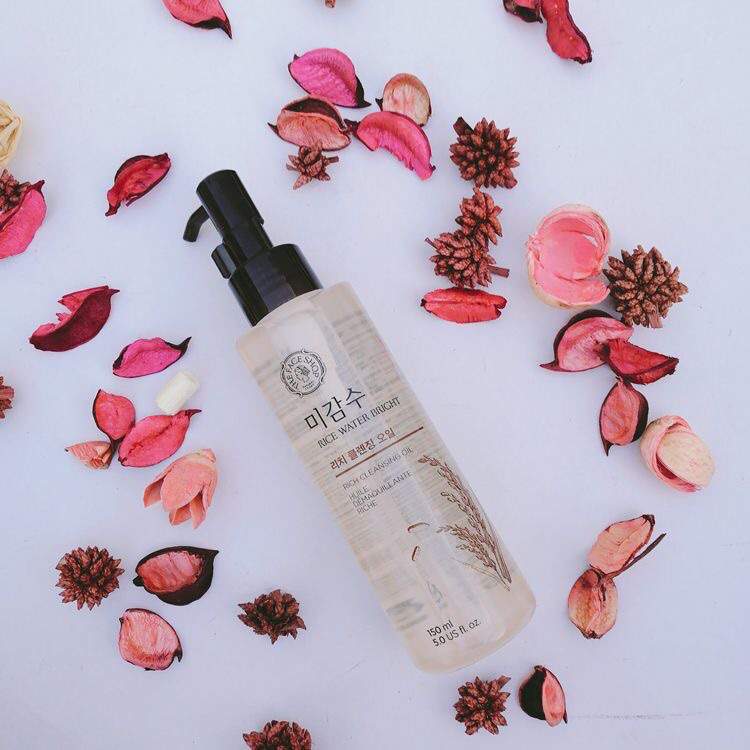 DESCRIPTION 
"Brightening, deep cleansing oil effectively cleanses away impurities and heavy makeup from skin with its light liquid texture. Plant-based ingredients such as rice bran oil and jojoba oil leave skin looking clean and bright." - The Face Shop
HOW TO USE 
Dispense 1-2 pumps of the cleansing oil and gently massage all over the face in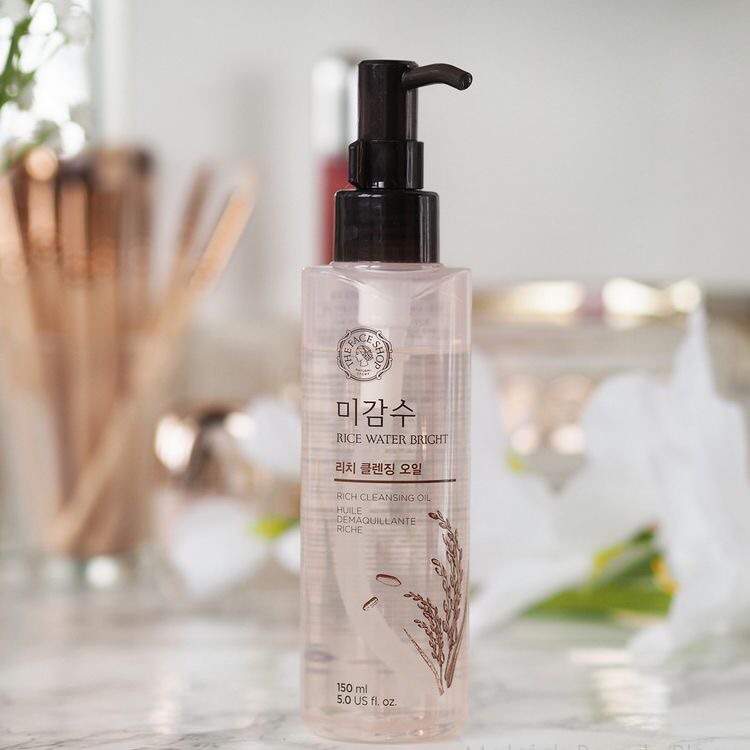 PACKAGING 
This oil cleanser comes in a tall, plastic bottle. The bottle has a pump which keeps it clean. There is a clip that comes with it that keeps the pump from moving causing the product to leak. However, the clip is small and very easy to lose and I have had an instance where the product did leak because I didn't have the clip. The exterior is a soft pink which gives the product it's cute and soft aesthetic.
PRICING
 €12,95
SKIN TYPE 
FINAL THOUGHTS 
I have always absolutely loved this cleanser. This was one of the first oil cleansers that I ever tried and I still love using it when I'm not trying new products. It's mild and you just get the wonderful satisfaction of having all your makeup melt off at the end of a long day. It also successfully meets the expectation of making my dull dirty skin look clean and bright. Definitely a must-try!
Writer: Sunflower reviews