Summer body care routines & tips
SkinTalks
As we slowly head from Spring to Summer, it's the perfect time to rock those shorts, skirts, and let's not forget the famous "strawberry legs" that add a pinch of character.
Summer comes with its own set of skin care and body care adventures! Join us on this blog escapade as we unveil fantastic products and tips to conquer the pesky armpit stench, unveil legs as smooth as silk, and pamper your skin after basking in the sun-soaked beach.
Let's get ready to bid adieu to Spring and welcome the sizzling Summer vibes!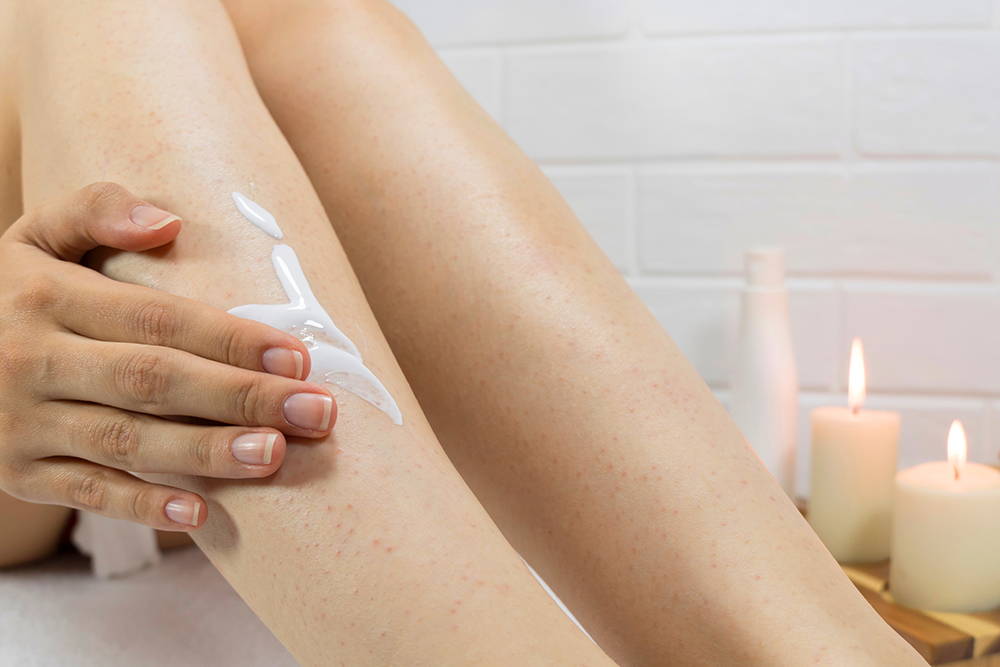 1. How to get rid of strawberry legs?
Summer is here, and it's time to rock those bathing suits! But if you're dealing with post-shaving bumps or clogged follicles, don't worry. We've got your back (or rather, your legs) with some quick fixes! Get ready to say goodbye to strawberry legs and hello to a carefree summer!
Getting the perfect summer leg look is a struggle. But the key is to exfoliate, cleanse, hydrate and seal. One or two days before showing off those legs is the time when you want to exfoliate. We start by using the Benton Hanji Body Wash Towel to scrub away dead skin.
Then after lightly cleansing the skin, follow with the RNW DER. Therapy Refreshing Scrub To Body Wash. This will further scrub deeply into the skin and works as a first cleanse for the skin. This product contains walnuts and a great alternative for those that may be allergic or senstive to nut products is the sweet coffee scented Cafferonic Body Scrub from SNP.

After the prep work is done, it's time to shave and rinse. Make sure to use a clean shaver, shaving cream or another great product to use on your legs to aid in shaving and help prevent cuts is an affordable hair conditioner. It might sound strange, but a conditioner will help to soften the hair as you shave.

After shaving and rinsing off the discarded leg hair, it's time to follow-up with a gentle acidic cleanser. This will further help to exfoliate, exfoliate, exfoliate the skin! Our pick for this is the COSRX Salicylic Acid Gentle Cleanser, because it helps to deeply cleanse the skin and soothe break-outs.

Now that the legs are exfoliated, shaved and cleansed, it's time to hydrate and soothe them. Using an affordable toner mist can cut back on time while also saving your wallet. This is why we love the Pyunkang Yul Calming Moisture Mist. This product is very easy to use, hydrating and soothing. Making it a perfect combination to hydrate legs and also tone down any redness from shaving.
Finally, the quest for smooth legs is almost complete. The last finishing touch to any routine is to moisturize and lock in the hydration. Our top pick body care moisturizer is the Pyunkang YulIntensive Ceramide Lotion. Not only does this come in a huge bottle, it can be used as a face moisturizer, body moisturizer, and even hand cream!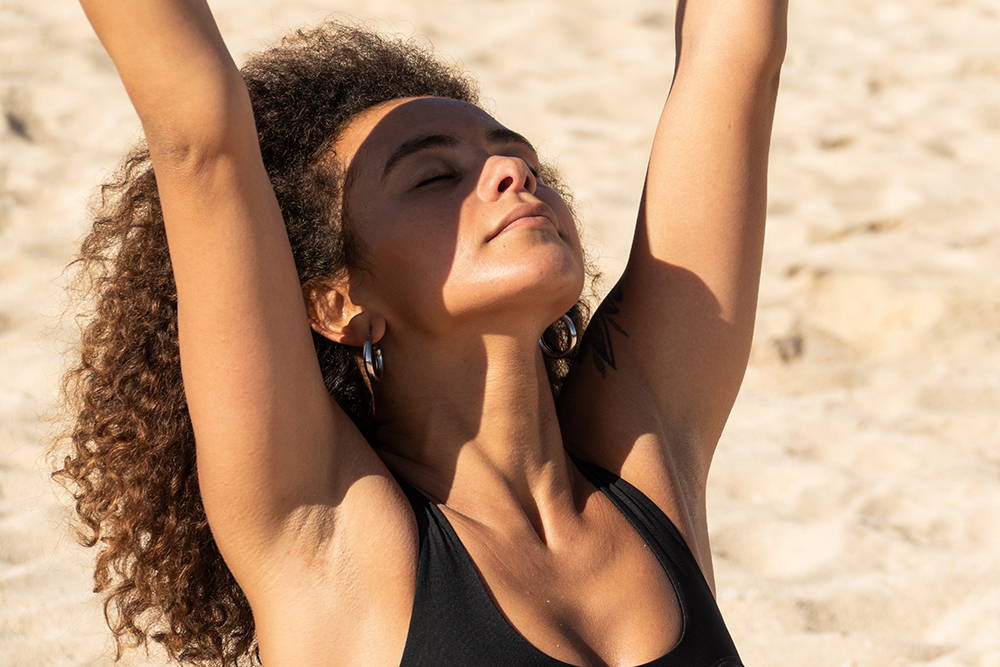 Now that we've worked on leg care, it's time to conquer the pits. Talking about armpit care can be a shy subject, but let's face and embrace this subject together and have a wonderful arm-mazing summer.
One extremely common problem with pits is the smell, sweaty pits can leave the skin smelling onion-esque. One of our favorite cleansers to use to fight odors is the TOCOBO Coconut Clay Cleansing Foam. We've found that clay products help to absorb bad odors and works to lightly exfoliate delicate armpit skin.
The next step will aid in preventing in grown hairs, and works to also brighten the skin. It's time to exfoliate! That's right we're getting those pits extra clean. The COSRX One Step Original Clear Pads is a great option, these easy to use pads are soaked in betaine salicylate, a natural BHA ingredient. This will work to remove the dead skin and keep the hair follicles clean which in turn helps to prevent in grown hairs and brightens the skin.
On the under arm area, we recommend exfoliating only once a week or once every two weeks. To use simply brush the pad over the skin or place the pad on the arm pit area. But, another alternative is using a peeling serum like the SKIN1004 Bloody Peel, to use this product apply it to a pad and then press into the under arm area and let it sit on the skin (like a sheet mask for your pits!)
After cleansing it's time to rinse and shave with a clean shaver. Sometimes stench can linger in armpit hair and shaving helps to get rid of the smell. However, if you prefer to keep the pits more natural instead of shaving; follow with a gentle fresh smelling cleansing bar like the Some By Mi Pure Vitamin C V10 Cleansing Bar.
The last step is to moisturize the area with a light soothing cream. Our pick is the cica aloe based Missha Cica Aloe Soothing Gel. This is an affordable product that works to soothe razor burn, and hydrate the skin.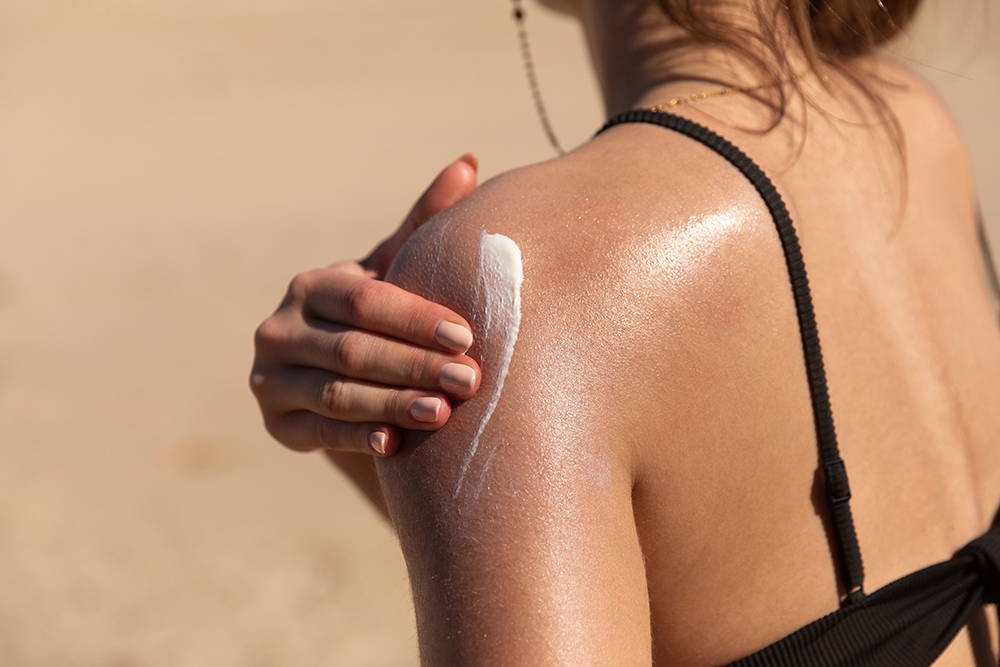 It's time to talk about the dreaded sun burn. If you've been basking in the sun for too long without reapplying your trusty SPF you might find yourself rocking red feverish burns. Don't worry at some point most people do get a sun burn and it hurts!
Once you already have a sun burn, it's time to baby your skin and use soothing gentle ingredients. Using a calming toner on the sun damaged area is a great starting point. The first option the Purito Oat-in Silky Toner uses oat as the start ingredient. Oat works to soothe and hydrate the skin, which is great for preventing or calming a sun burn that is peeling.
The other fast acting alternative toner is the COSRX Centella Water Toner works to instantly calm redness and aid in healing the skin. This toner absorbs fast into the skin and is great to layer multiple times until the skin feels calmed and soothed.
The next product is super popular for helping to relieve sunburns, its the Aromatica Soothing Aloe Vera Gel. The star ingredient aloe vera is commonly used soothe itchiness, promote healing and has anti-inflammatory properties.
If you are looking for instant releif make sure to have a bottle of aloe vera on hand, keep it in the fridge for extra cooling relief.
Last product we recommend taking a look at for sunburns is the COSRX Advanced Snail 92 All in One Cream. Snail mucin will help with healing and hyrating peeling skin. Read on to our next topic to find out more about why we love snail products for summer!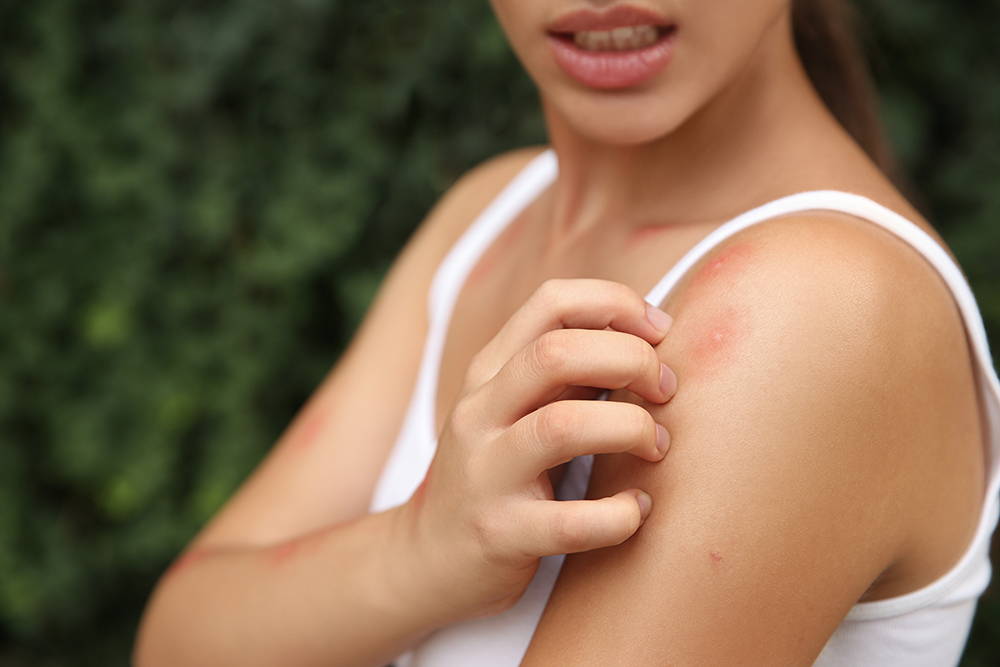 As the glorious summer season draws nearer, a delightful symphony fills the air with the joyful melodies of chirping birds and the not-so-pleasant hum of buzzing bugs (especially those pesky mosquitos) looking for a tasty treat - your legs!
With the summer season comes warmth and sunshine, but summer has its downsides too. One of the most annoying things about summer are: itchy, irritating skin from pesky bug bites.
When a bug bites you, it injects its saliva or venom into your skin, causing an immune response that leads to irritation, redness, and itching. This is where our first handy dandy ingredient helps, tea tree. Tea tree anti-inflammatory, antibacterial, and antiseptic qualities that work together to provide relief and promote the healing process.

The Some By Mi 30 Days Miracle Tea Tree Clear Spot Oil is a wonderful option to help soothe skin after being bitten by bugs.
Prepare to be amazed by our favorite trick for banishing bug bite woes: the magic of mucin! Yes, you heard it right, mucin. Snail products, brimming with the miraculous powers of healing and soothing the skin, have taken the beauty world by storm. Not only do snail products help relieve itchiness and reduce swelling, but they also work wonders in promoting overall skin rejuvenation.

Tip: Our best tip for avoiding bug bites in summer is to switch out sweet perfumes, lotions and body washes for products that feature eucalyptus, or lemongrass as key ingredients.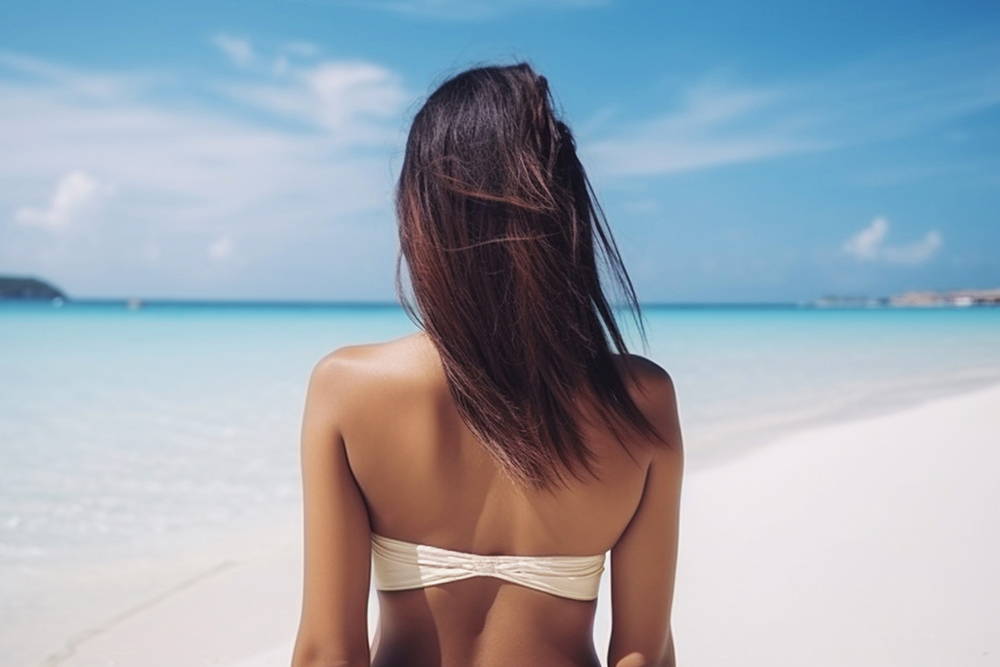 Summer brings heat, sweat and bacne aka back acne! Some common tips for preventing bacne are to change out sheets frequently and to be mindful of using laundry detergents that contain heavy fragrance. Instead, go for unscented or sensitive ones. lastly when showering it's also best to rinse the hair first and then cleanse the body after, this is because products like conditioner can clog back pores.
In case you missed this product recommendation earlier, the Benton Hanji body Wash Towel really works wonderfully to scrub away dead skin all over the body. Like when we cleanse the face, deeply cleansing the body (and back) is equally important.
Another great tip for cleansing the back area is to use a cleanser that soothes the skin. The Dr.Ceuracle Vegan Kombucha Tea Creamy Wash Bar great option that works to clean the pores and yes that includes on the back as well. The Tea Extract works to soothe skin, while the Alpha Hydroxy Acids work to mildy exfoliate the skin.
Alternatively, using a charcoal rich soap will help remove impurities and dirt from the skin, while also improving the skin's texture. Clean skin helps to prevent break-outs and keep bacne at bay. The Purito Refresh Cleansing Bar uses charcoal powder, and is not only an affordable option but also aims to provide gentle cleansing and hydration.

With summer here the team at KS has got your back and legs!
Whether it's banishing strawberry legs, maintaining smooth and healthy armpits, soothing sunburns, finding relief from bug bites, or conquering bacne, we've got the solutions. All skin is different, but we hope these tips help.
Here's to a remarkable summer where you can confidently show off your radiant and cared-for skin.