Want your order featured on our TikTok page?
Here's what to do!

Step 1. While in 'My Cart', before proceeding to checkout, leave a comment for the KS Team in the 'Additional Comments' section stating that you would like your order packing filmed for TikTok.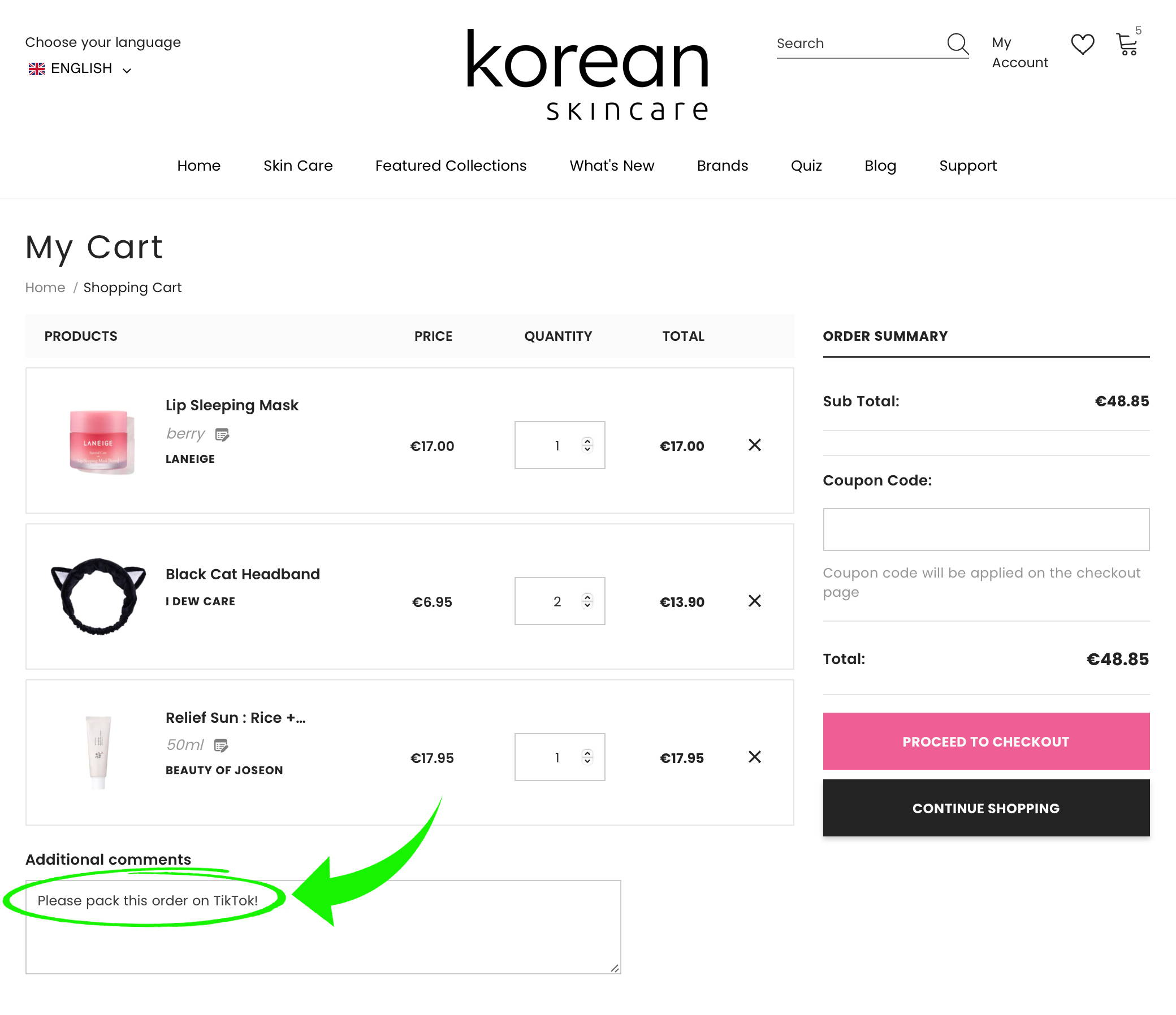 Step 2. Leave a comment on one of our latest packing TikToks that you would like your order featured and make sure to leave your order number as well.


Step 3. Wait to see if your order is featured in our next packaging TikTok!
*Please note:

1. Orders asked to be filmed for TikTok may have a delay in shipping due to filming times. Thank you for being patient with us.
2. Submitting a TikTok packing request does not guarantee that your request will be fulfilled. While we love receiving requests and filming TikToks, due to various circumstances, sometimes we may be unable to film your request. If this happens, don't be discouraged! Just submit another request, and we will try our best to fulfill that one in the future.
Don't forget to follow us on TikTok @Korean_Skincare and please let us know if you have any questions!