Gift Ideas:
Fabulous Stocking Stuffers That You Might Not Have Thought Of
With the holidays fast approaching, it's the exciting yet sometimes stressful time of trying to buy gifts. If you've ever been confused as to what to buy someone, you're not alone!
Gifting is an important part of this giving season, so I thought it would be helpful to create some gift guides to help you during this busy season.
In this series of blogs, I will give some gift suggestions to help you find the perfect gift for the loved ones in your life. Let's get started!
Finding Exciting & Thoughtful Stocking Stuffers
We can imagine that coming up with thoughtful k-beauty gift ideas for many people is not always easy.
Every person uses a variety of products and techniques in their daily routine to maintain healthy and radiant skin.
It can sometimes be difficult to identify the best products on the market, especially if your loved one likes switching products frequently.
With this blog I want to provide 4 fabulous stocking stuffer ideas that you might not have initially thought of.
1. Dress & Living Clear Perfume No.98 Secret Musk by W.DRESSROOM
The first great gift I would like to talk about is the Secret Musk perfume by W.DRESSROOM.
Balancing both fruity and floral notes, it immediately gives you that feel of a great day outdoors.
It has a very natural but captivating scent which is always a plus if you don't like scents that are too strong.
What also makes this a lovely option is the fact that it comes in 2 different sizes.
We have a 30 ml and 70ml version, so you can choose if you want to make it more of a main gift or a smaller side gift amongst other gifts!
2. Gold CF-Nest Collagen Jella Pack Mask by Elizavecca
Swiftlet nest extract, collagen, propolis, and gold are all luxurious ingredients in the Elizavecca Gold CF-Nest Collagen Jella Pack Mask.
The mask moisturizes the skin, improves suppleness, and makes your skin appear firmer and more radiant.
As the mask dries, dead skin cells are also exfoliated; when you peel it off, your skin will be clearer and smoother.
What makes this such a great gift is that you can add it to any routine, and it is a very luxurious product for a budget-friendly price.
3. La Pause Time Tox Ampoule by Lador
This luxurious care facial serum helps you obtain a lovely, even complexion.

With the help of propolis and hyaluronic acid, this serum provides the face with intense moisture.
This serum is perfect for preventing wrinkles and improving the skin's elasticity as it boosts your skin's collagen levels.
What I love about the packaging is that it looks so luxurious and comes with a syringe which you use to extract the serum and apply it on your face.
It is the perfect serum to gift your loved one if you're looking for a fancy stocking stuffer.
4. Okra Phyto Mucin Deep Surge Eye Cream by JAYJUN
Eye cream is a product some people tend to leave out of their routine even though it's vitally important to keeping your eyes moisturized and looking youthful.
The skin around your eyes is more fragile, more prone to dryness and quickest to show the effects of aging. Therefore, we always recommend having an eye cream or eye serum in your routine!
This eye cream is a great gift because it is suitable for all skin types, so you can never go wrong.
This eye cream contains okra fruit extract and vegetable mucin complex to gently nourish and firm the delicate skin around the eyes.
Although it has a thicker consistency, it does not feel heavy on the skin at all, and I would definitely recommend it.
In conclusion...
I hope that this blog has inspired you with some fresh new ideas for stocking stuffers.
If you still feel like you need some more inspiration, you can always message us to ask for advice or any other questions!
Not to worry though, as there are many more great gift ideas on the way 😉
Stay tuned for more blogs in this Gift Ideas series.
Have any gift guide suggestions? Let me know by sending a message or leaving on comment on our
KS Instagram page
!
Lots of love,
Ivy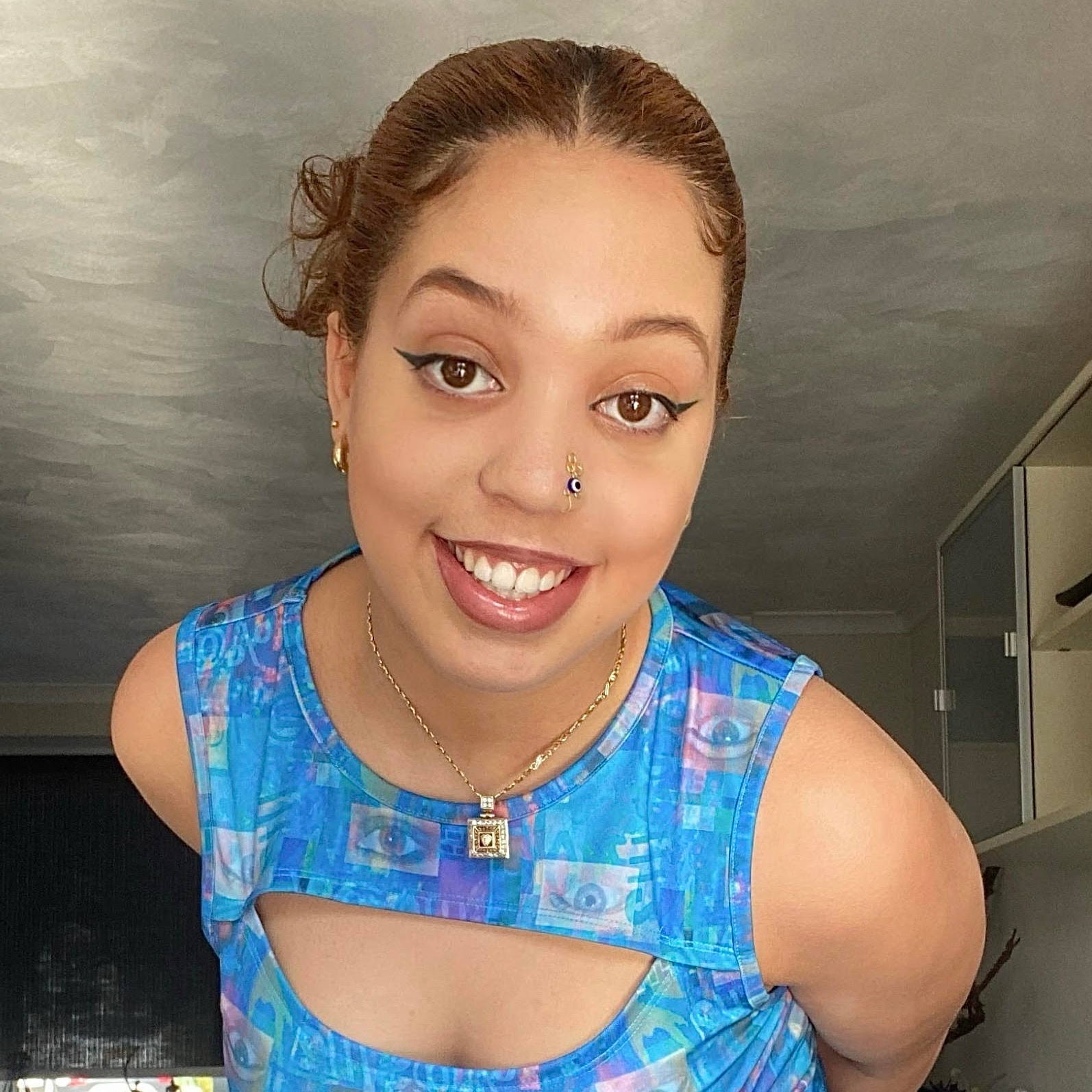 KS Team Member Ivy is a 20 year old studying online culture at Tilburg University. She dedicates herself to this field of study due to her passion for cultures and seeing different new phenomena occurring on social media. She also enjoys branching out into activism a lot, as she feels that we as a society have a long way to go when it comes to equality. In her free time, Ivy enjoys exploring different cities with friends, spending time with her loved ones, and watching rom coms.
"I knew a bit about skincare before I started working at Korean Skincare but never truly got into it until after I started working here. I love seeing how all of the different products can match with different people. And of course, I'm excited to start writing for the blog!"