K-BEAUTY DUPES BASED ON:
SYDNEY SWEENEY
SkinTalks with Ivy
Today we're taking a deep dive into the skincare routine of Euphoria star, Sydney Sweeney!
Actress Sydney Sweeney has risen to stardom in the past few years, starring in many movies and tv series. She is most well known for her role in HBO's hit show Euphoria. Her acting chops have landed her two Emmy nominations for ''Outstanding Supporting Actress'' in different categories. In Euphoria, we see many beautiful and extravagant make-up looks, and one thing viewers have noticed is how the skin of Sweeney glows episode after episode.
In recent video collaborations with Vogue and Allure, Sweeney opens up about her struggles with sensitive, combination skin and how she keeps her skin feeling fresh while having to wear make-up on a daily basis.
And here at SkinTalks, we're going to go through each of these steps and what a great K-Beauty dupe of each one would be! Let's get started!
For cleanser, Sweeney uses the Cream Skin Milk Oil Cleanser by LANEIGE. She uses this product after she wakes up, either in the shower or while washing her face after applying it dry on her skin. We carry this cleanser and it's a very popular option for dry and combination skin types. The cleanser combines cleansing oil and cleansing milk into one handy product. The main ingredient is hydrating amino-acid rich White Leaf Tea Water. The anti-oxidants in White Leaf Tea Water reduce oxidative stress to the skin and thereby reduce chances of wrinkles and uneven pigmentation. This cleanser is also free from parabens, sulfates and silicones, which makes it a very safe option for your skin.

If you're looking for a more budget friendly cleanser that has similar healing properties we would recommend the Super Matcha Pore Clean Cleansing Gel by Some By Mi. This cleanser is also suitable for sensitive, dry and combination skin types. The cleanser consists of 62% Matcha Water. Like White Leaf Tea Water, Matcha Water hydrates and is high in anti-oxidants which reduce wrinkles and acne outbreaks. Another plus is that this cleanser is also free from parabens, sulfates and silicones. Both cleansers work well to keep your sensitive skin fresh after waking up or after a long day of wearing make-up.

Before she moves on to serum, Sweeney uses eye masks. Having done more research about skin care, she feels like eye masks are an important step of the skin care routine that is often forgotten. Sweeney always shows up to set with eye masks on. Her current go-to eye mask is Celestial Black Diamond Eye Mask by 111Skin. This eye mask combats lines, wrinkles and dehydration in the delicate eye areas. The three main ingredients are water to hydrate, retinol to retexture the skin and fruit extracts with vitamins to improve the appearance of discoloration. The black diamond particles ensure efficient absorption. The 8-pack Sweeney uses has a heavy price tag of €137. We do not carry this product but we do have a great and budget friendly K-beauty dupe for it .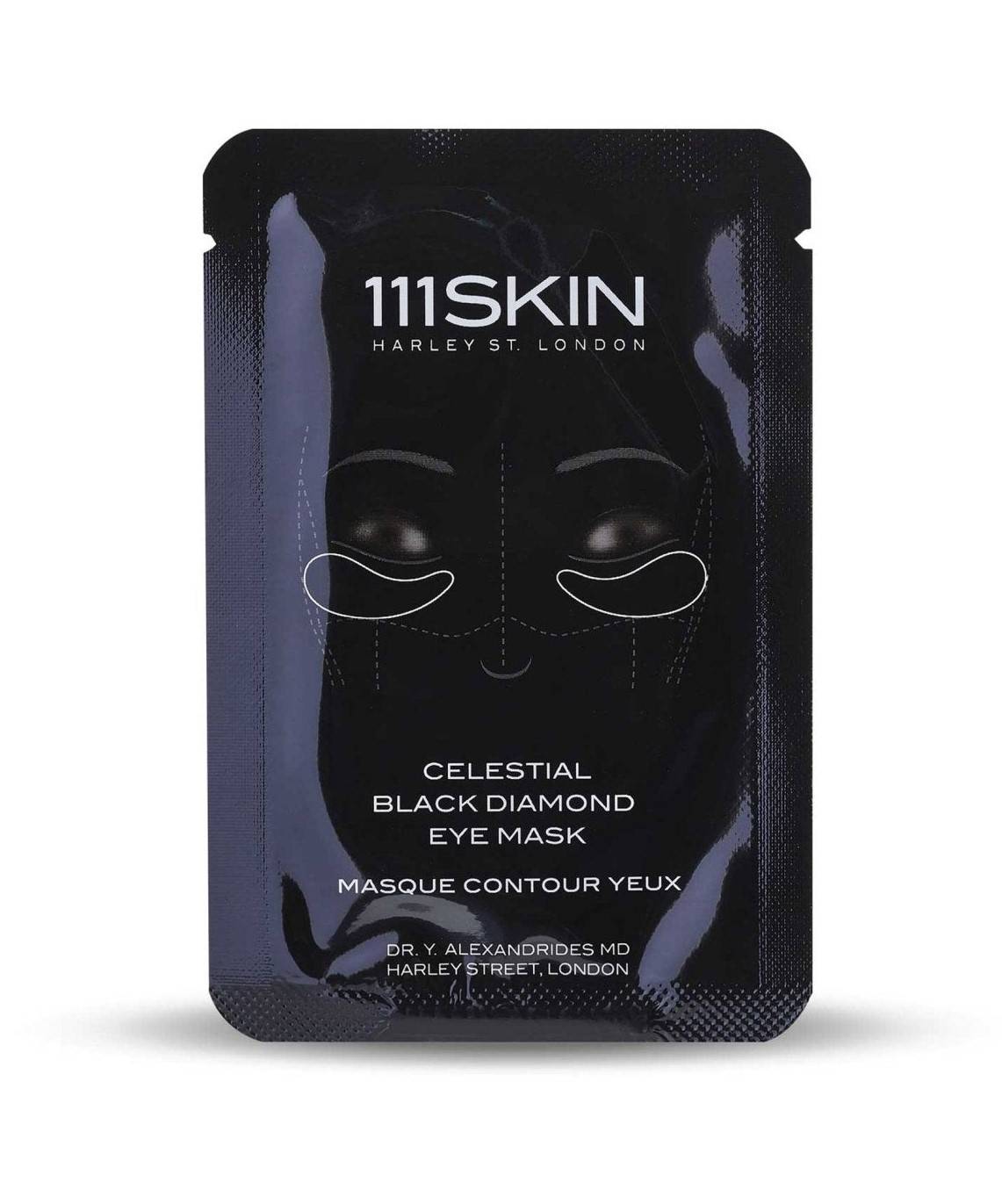 Not available at Korean Skincare
Currently goes for
€136.95
For the K-beauty dupe we would recommend the Gold & EGF Eye & Spot Patch by Petitfee. These eyepatches are infused with gold for maximum absorption and have very similar effectiveness to the 111Skin eye masks. They are very suitable for sensitive skin types like Sweeney has. The patches by Petitfee contain ingredients which help with retaining moisture, combatting discoloration and fine lines as well as improving elasticity. Not only do you get 60 eye patches, but also 30 spot patches, which will last you a long time. Our current price sits at €14.45 which is nice if you are not willing to splurge a large amount of money on your eye patches.
For a serum, Sweeney uses the H.A. Intensifier Multi-functional Serum by SkinCeuticals. The purpose of this serum is to correct and it does that by strengthening the level of hyaluronic acid in the skin by 30%. This results in a more youthful and smooth skin. Another ingredient is purple rice extract which helps to provide plumpness and hydration in the skin. Although this serum states to be suitable for sensitive skin, it does contain sulfates and silicones which might make it a less safe option. We also wouldn't recommend this product because it's quite pricey.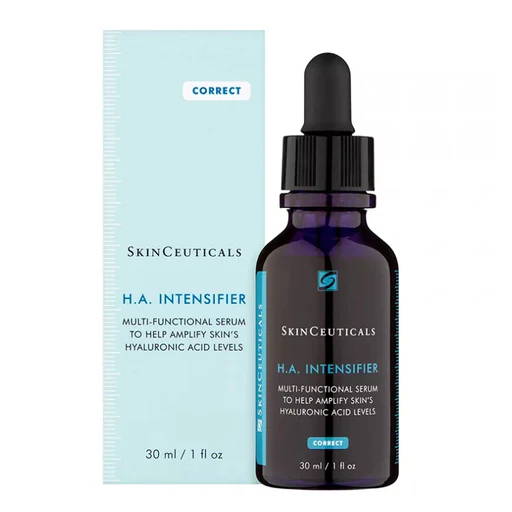 Not available at Korean Skincare
Currently goes for
€96.95
What we would recommend is the Hyaluronic Water Plumping Serum by TIA'M. The serum is a moisturizing serum which contains six different types of hyaluronic acid. These hyaluronic acids boost the skin's elasticity and keep the skin smooth and plump. Another key ingredient in this serum is the lotus extract. Like purple rice extract, lotus extract also works wonders to make the skin feel plump and refreshed. This serum is free from sulfates, silicones and parabens which makes it a safe option, especially for sensitive skin types. Price wise it is also very budget friendly with a price tag of only €18.95.
After serum, Sweeney moves on to cream moisturizer. For this she uses the Water Bank Blue Hyaluronic Cream by LANEIGE. She states that this moisturizer is perfect for when she has to film in dryer environments, as it makes her skin feel moisturized and alive. Like the serums, this cream moisturizer also has a base of hyaluronic acid. The blue in the name stands for a type of hyaluronic acid that is fermented with deep sea algae. Not only does this moisturizer keep your skin hydrated, but it also strengthens the skin barrier and reduces redness, making it a great option for sensitive skin types. Although we carry a ton of amazing products by LANEIGE, we do not carry this particular product. We do have a great K-beauty dupe for this cream moisturizer.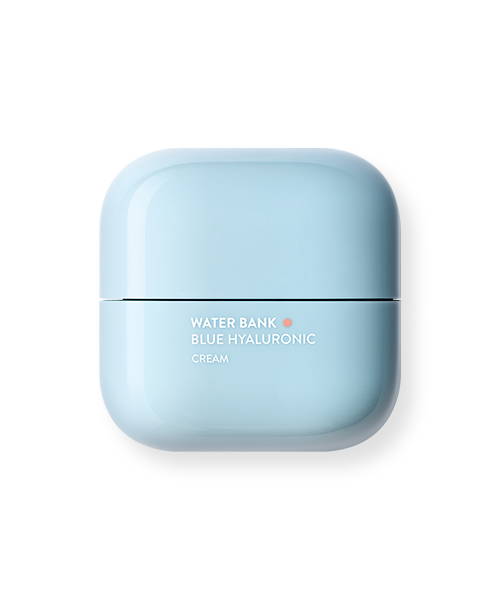 Not available at Korean Skincare
Currently goes for
€37.29
For the K-beauty dupe we would recommend the Ultra Hyaluronic Cream by Coxir. The cream consists of a deeply moisturizing hyaluronic acid and a skin calming aloe extract. Like deep sea algae, aloe also helps to strengthen the skin barrier and reduce redness and inflammation. This cream is semi-thick and works wonders to get that alive and moisturized feeling Sweeney speaks of. Like the LANEIGE cream, this cream is perfect for sensitive combination skin types because it consist of gentle ingredients and is free from harmful sulfates and parabens. Price wise the Coxir cream is more budget friendly as it sits at a price point of €16.95. We would totally recommend this option for your cream moisturizer.
Last but not least, for sunscreen Sweeney uses the UV Clear Broad-Spectrum SPF 46 by EltaMD. This sunscreen does not only help you protect against the rays of the sun, but also protects sensitive skin against discoloration and breakouts associated to acne and rosacea. The 3 most important ingredients in this sunscreen are Zinc Oxide, Niacinamide and Hyaluronic acid. Zinc Oxide is a natural mineral compound that works as a sunscreen agent by reflecting and scattering UVA and UVB rays. Niacinamide is an anti-inflammatory that reduces redness and minimizes the appearance of dry or damaged skin. Hyaluronic acid is a Humectant that attracts and retains moisture which improves the skin feel. These 3 ingredients make this sunscreen a very suitable one for sensitive skin types. This sunscreen is on the more expensive side as it has a price tag of € 74,00. We have the perfect budget friendly K-beauty dupe for it though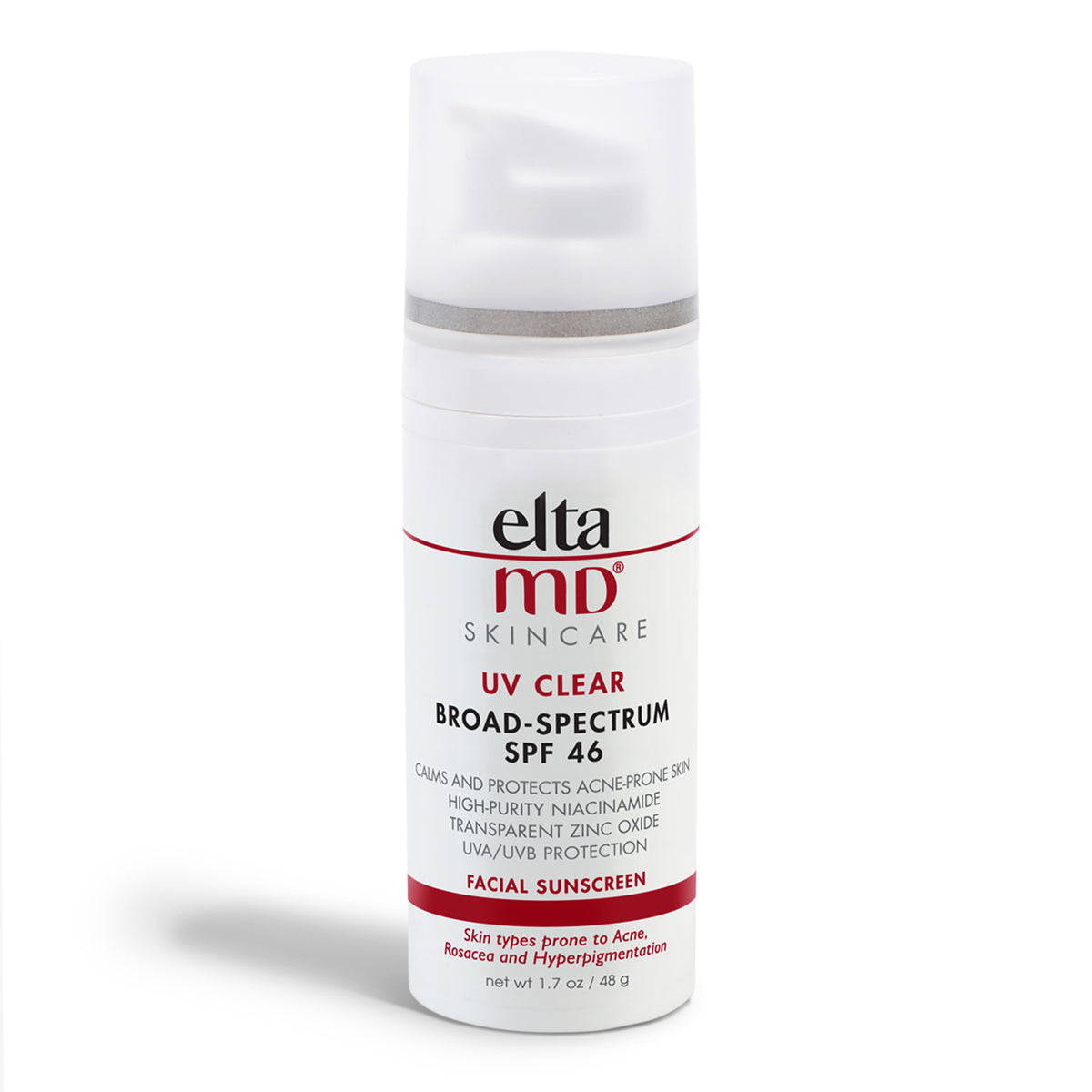 Not available at Korean Skincare
Currently goes for
€39.00
The K-beauty dupe that we would recommend is the Madagascar Centella Air-Fit Suncream Plus SPF50+ PA++++bySKIN1004. Like the sunscreen by EltaMD, this suncream has Zinc Oxide, Niacinamide and Hyaluronic acid as it's ingredients. What makes this suncream even better is the Centella Asiatica extract. This extract acts as an anti-inflammatory agent for conditions like eczema and rosacea. Because of all of these handy ingredients, this suncream is just as suitable for sensitive skin types and is a great option if you're looking for an effective end of your skin care routine. We sell this suncream for only €18.95, which makes it a less expensive option for you.
And always remember....
Sydney Sweeney has some amazing skincare suggestions, but make sure to always use what works best for you. Use products that not only suit your skin type, but also suit your budget. While splurging on luxury products can be fun once in a while, the best routines are ones that involve consistency. And while it can be exciting to use the same product Sydney does, remember that you and your skin are unique! So if a product doesn't work out for you - that's okay! There are plenty more great products out there which are suitable for sensitive skin types. If you can't find products that work for you in this routine, you can always consult our skin care quiz and team for more help!
Have another celebrity routine you'd like me to cover? Let me know by sending a message or leaving on comment on our
KS Instagram page
!
Love,
Ivy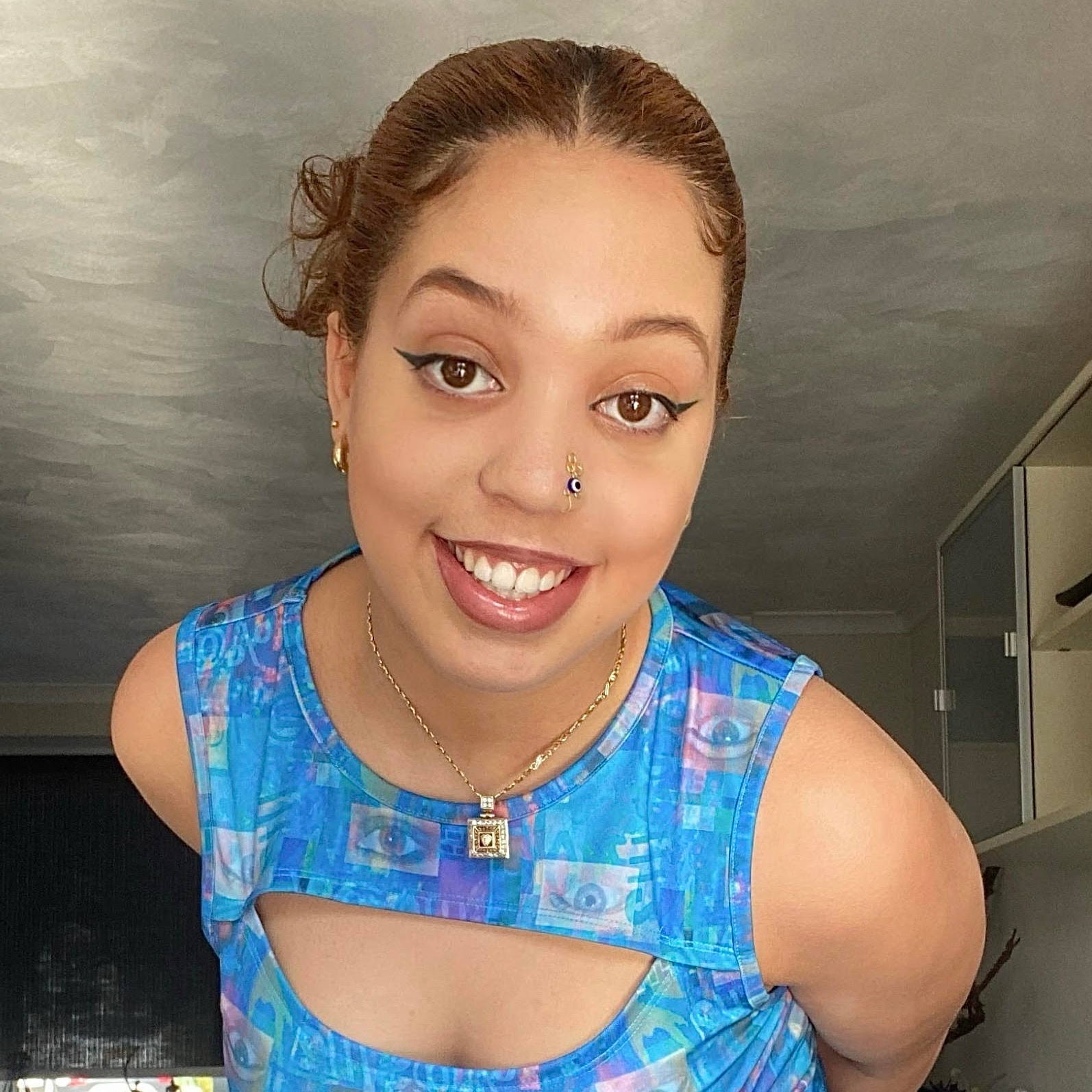 KS Team Member Ivy is a 20 year old studying online culture at Tilburg University. She dedicates herself to this field of study due to her passion for cultures and seeing different new phenomena occurring on social media. She also enjoys branching out into activism a lot, as she feels that we as a society have a long way to go when it comes to equality. In her free time, Ivy enjoys exploring different cities with friends, spending time with her loved ones, and watching rom coms.
"I knew a bit about skincare before I started working at Korean Skincare but never truly got into it until after I started working here. I love seeing how all of the different products can match with different people. And of course, I'm excited to start writing for the blog!"